December 21, 2013
Baby Jesus 2013
Wow, it's December 21st already!  Well, you know what it's time for….yes…..time for our 6th annual Where's Baby Jesus? — an annual tradition at our house. Here are links to past years: 2008, 2009, 2010 and 2011.
So this year, Collin decided it was time for Baby Jesus to ride donkey back again just like he did in 2008.
Notice this year how the Christ Child and his furry friend (we call him Ashton) have stopped for a little siesta and are just chillin'.  Some Wise Guy says, "Hey, let's get a picture!" and they both look right into the camera.  Ah…..Christmastime…….
Merry Christmas All!!!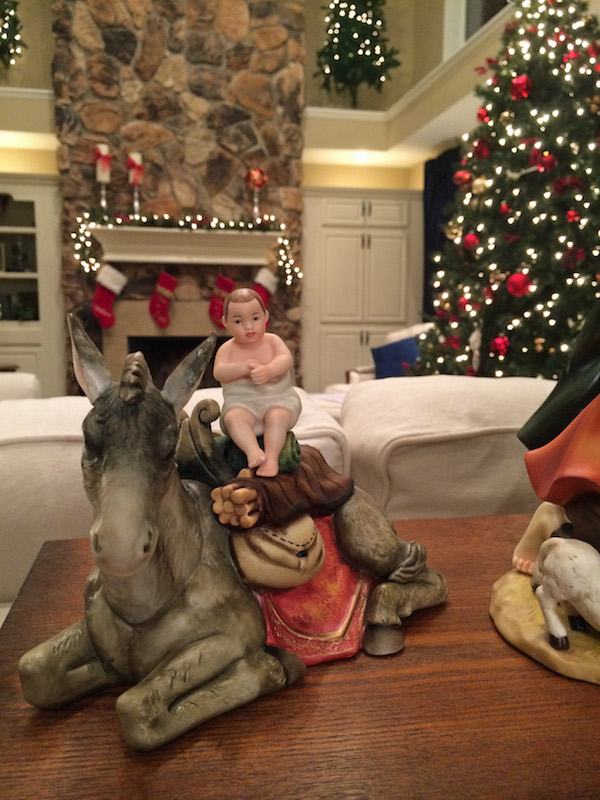 Search Articles