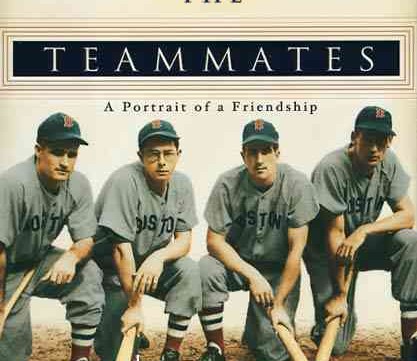 August 9, 2015
Hitting .406
I just finished a wonderful baseball book, "Teammates" by David Halberstam.
The baseball history and tidbits are fantastic in this book. It's also a book about a dear friendship between Ted Williams (the only major league player to ever hit over .400), Dominic DiMaggio, John Pesky and Bobby Doerr.
Of Ted Williams .406 season, Halberstam writes:
"I think in that sense the .406 is special and defining, not that he was the last man to accomplish it, but much more important was the way he did it. On the last day of the season, Boston faced the Philadelphia Athletics in a doubleheader and Ted's averaged rounded out to .400 and [Red Sox Manager] Joe Cronin offered him the day off. But Ted Williams did not round things out, and he had played, gotten six hits, and taken the average up to .406."
With an end like that, how much more special was Williams' feat? This man marched to the beat of his own drummer.
Will you be remembered not only for what you did, but how you did it?
Search Articles