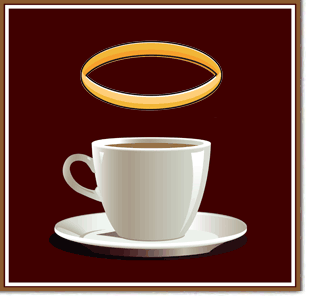 August 12, 2015
Church Coffee Sucks: A Self-Proclaimed Coffee Snob Politicking For Church Coffee Ministry
Friends:
One thing that is critically important to a growing, healthy church?
Coffee.
That's right, coffee. And I mean GOOD coffee. God's house demands it.
My friends, the time has come for us all to stand up and be delivered from coffee that is so revolting, just thinking about it makes you throw up in your mouth a little.
My opponent will say her coffee is good, but what you'll get is 4 more years of the same really nasty, torturous church coffee that people drink only because they simply have to.
I will veto any pork barrel Maxwell House.
I will prove that Chock Full 'o Nuts is neither heavenly or full of nuts.
I will prove that Folgers is nothing more than a coffee imitator.
And I will finally put an end to people stealing bad church coffee to use at home as paint thinner.
My brothers and sisters, I will bring real change to the Coffee Ministry.
Can I get a witness???
Search Articles