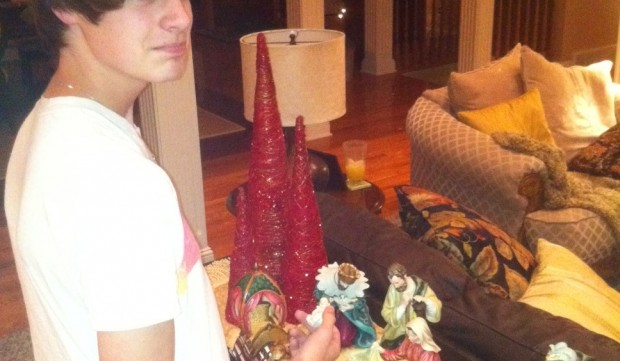 December 12, 2010
Baby Jesus 2010
As I blogged in 2008 and 2009, it's that time of year again at our house. Time for the annual Christmas tradition of Collin placing Baby Jesus in our nativity scene.
It is no secret that our Baby Jesus is not afraid of heights. Last year He was hoisted on Joseph's shoulders. Not to be outdone by last year's placement, in 2010 Baby Jesus is perched high atop the shoulders of our festive flute player.
I wonder if Baby Jesus will ever make it to the manger?
Search Articles