February 28, 2007
I Can Hear Music, Sweet Sweet Music
There is no doubt that music is a big part of my life.
I'm one of those people that while in conversation, when a random word or phrase is spoken, my brain will access a song lyric with those exact words. Depending on the setting, I often break into song right then. If it can't be sung out loud, it's always sung in my head. Although it's never been admitted, I'm sure this drives my family crazy. I like to think that it's something that my two boys (10 and 13) will always remember about their Dad. I just hope when they tell people about it, it's not preceded with "One thing that drove me crazy about my Dad was….." and if it is, I hope they add "I'll never forget that about him".
I grew up in the 70's so I would have to say this is my favorite decade of music. There is something amazingly wonderful about the memories of youth that make music from that time extra special.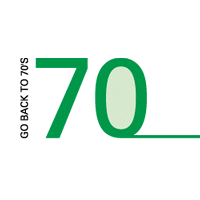 I'm not sure when exactly my musical button was pushed, but I imagine it was sometime in '72 or '73 around age 8. I have to thank my oldest brother Dennis (10 years my senior) for filling the house with some amazing early 70's music. I smile when I think about his LPs and 8-track tapes of The Carpenters, Blood Sweat & Tears, Chase and especially Chicago. In fact, if I had to choose one album that really ignited my love (obsession) for music it would be Chicago II. To this day, I know every single drum, horn, and vocal part in my head of that album. I'll bet I've heard it 300 times – and it was a double album! I recently got a DVD-Audio surround sound copy of it for my car – heaven!
"Hey Mom, where's Dad?"
"He's out in the garage in his car again."
My first records were the ones that came on the back of cereal boxes. That was some pretty cool technology for back in the 70's! I seem to remember having a record of "Sugar Sugar" by The Archies (which came on a box of Super Sugar Crisp – the cereal responsible for the birth of ADHD and a name they would NEVER use today), but "Sugar Sugar" came out in 1969 which means I was only 4 or 5 – perhaps it made another run in the early 70's and made it onto the back of King Vitamin or Boo-Berry. I do remember the cereal box version of The Partridge Family's "I Think I Love You", but the standout cereal box record for me was a wonderful pop masterpiece called "Heartbeat It's A Lovebeat" by The "we are trying really hard to be the Osmonds" DeFranco Family featuring Tony DeFranco (as Donnie). I played that cardboard record until the hard paper grooves wore off, then talked my Mom into buying me the actual vinyl 45. I love that song to this day!
By the mid-70's, I was old enough to have a paper route. I saved up all my paper route money to buy my first stereo from Radio Shack (my audiophile paradise in 1976). It was a Realistic Receiver/Cassette combo – a honking huge, heavy box with large dials and a built-in cassette player, 2 Radio Shack speakers, and a Technics turntable. I'm telling you, I was in 7th grade utopia with that setup. I can only imagine how many needles I went through … especially in the later 70's playing many of my records backwards to listen for hidden Satanic messages. Unfortunately, all I ever heard, and just one time, was "Satan banana banana banana Satan" – it was pretty scary.
I remember my first record purchase. It was at Sears and I bought the following:
1. The Sweet (Featuring Blockbuster and Little Willy)
2. Van Halen – Self Titled
3. Barry Manilow – Even Now
No kidding. And I loved all three of those albums.
I still do.
Today, I have thousands of 70's songs in my music collection and to single out favorites is difficult, but here are a few. I'll add comments to these as I have time…
My Sharona – The Knack
It's hard to believe that it will soon be 30 years since this song owned the #1 spot in the charts for what seemed like the entire summer of 1979. My fondest memory of My Sharona is it's long run at #1. In Cleveland, Casey Kasem's Top 40 Countdown radio show always started at 9am and ran until Noon on Sunday mornings. As soon as church was done on Sundays around 11:45 I would get the car keys from my Dad and run out to the car to see if My Sharona was still #1. Now that I know what My Sharona is about, how comical that I was running out of church to listen to it!
Midnight At The Oasis – Maria Muldaur
I have a very strong memory of riding in my brother's car and hearing this song on the car radio. It was 1974 – I was 8 and my brother Dennis was 18. Green Pontiac Ventura.
Undercover Angel – Alan O'Day
Shakedown Cruise – Jay Ferguson
Lonely Boy – Andrew Gold
Daniel – Elton John
Heart of Glass – Blondie
Get Down – Gilbert O'Sullivan
Rock On – David Essex
Little Willy – The Sweet
Heartbeat It's A Lovebeat – The Defranco Family
Nights In White Satin – The Moody Blues
I'm Not In Love – 10cc
Magic – Pilot
Shannon – Henry Gross
Frankenstein – Edgar Winter Group
Run To Me – Bee Gees
Make Me Smile – Chicago
Space Oddity – David Bowie
Help Me – Joni Mitchell
Hello It's Me – Todd Rundgren
More soon…
Comments (5)
Search Articles