April 16, 2007
Ausbury Boys Tribe Tribute
My wife got me a very cool Christmas gift. As she (and many of you) know, perhaps my favorite place on the planet is Jacob's Field where the Cleveland Indians play. My gift was my very own brick in the Indians' new Heritage Park.
After coming up with several different things, I toiled over what to put on my brick — even asking several friends and family which of my ideas they liked best. I finally decided that I wanted something that would not just focus on me, but on all the Ausbury boys and their fondness of the Tribe. I wanted something that my boys would take their boys to see, and their boys, and their boys, etc.
Here are two pictures of the brick, one from right above looking down and one zoomed in.
This is for me, my Dad, my brothers Dave and Dennis, my nephew Austin, and my boys Grant and Collin … and of course, their boys and their boys. Hopefully someday my great, great grandson will be standing here, looking down at this brick with his son and both will be smiling: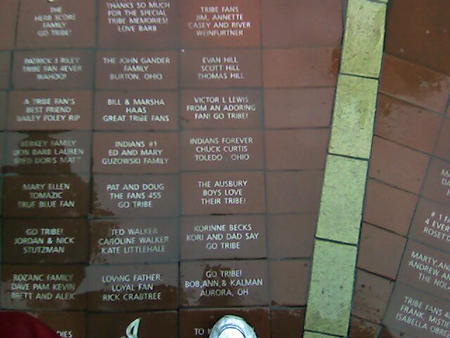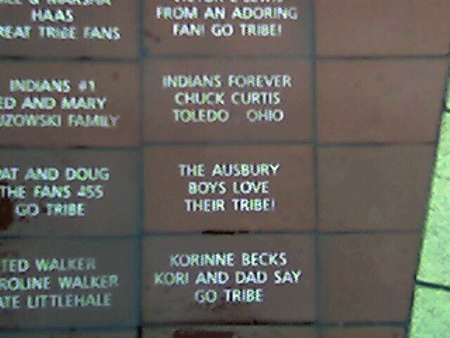 Go Tribe.
Search Articles