March 9, 2007
Foreigner Still Rocks
I took a bunch of pictures from my phone at a recent Foreigner show at The House Of Blues in Cleveland. Here is the best one of the bunch.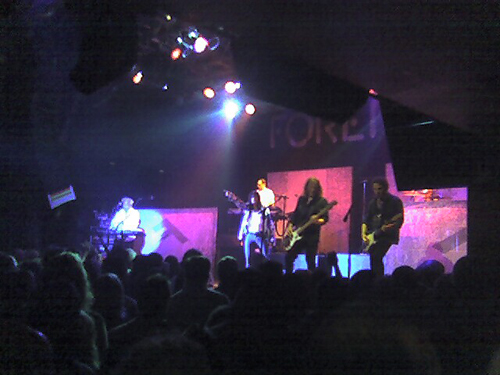 What a great time and a great show! I thought without Lou Gramm it may be a disappointment, but the new lead singer was great — in fact I thought it was Steve Perry with the long, black straight hair.
And for those of you who know me well, the answer is YES, I did tear up a bit on I Want To Know What Love Is.
Search Articles