March 8, 2007
Love Bomb, Side 2, Made My Day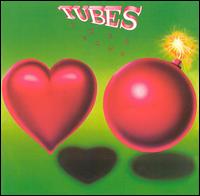 If the new "Long Live 80's" page doesn't make you want to grow your mullet back, here's a more obscure blast from the past….
If you haven't heard Side 2 of The Tubes "Love Bomb", you're truly missing out on something special. It came on randomly in iTunes today and it made my day.
AllMusic.com really butchers Love Bomb which I don't think is fair. Yeah, dumb album cover but the unique thing about Love Bomb is Todd Rundgren's production of the 9 songs on Side 2 that all flow magically into one another.
This is a serious happy feet, toe tapping festival. And who wouldn't get a charge out of a song called "Theme From A Wooly Place" that has Sam the Sham & The Pharaoh's "Wooly Bully" coming out of the left speaker and The Percy Faith Orchestra's "Theme From A Summer Place" coming out of the right…..and it sounds amazing.
Todd and Fee, I salute you.
Search Articles