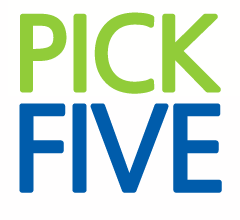 November 30, 2012
My "Pick 5" Stock Experiment, 6+ Years Later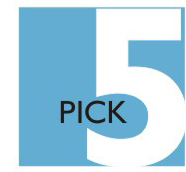 Over six years ago, I decided to choose 5 companies that I liked and buy their stock. I didn't spend any time researching the companies I chose. I simply chose companies whose product or service I liked!
Here are the companies I chose:
Netflix (NFLX)
Ebay (EBAY)
Comcast (CMCSA)
Tivo (TIVO)
Google (GOOG)
It's been fun to watch these 5 stocks in my Ameritrade account especially since I had an interest in them and liked what they offered.
Of my initial investment, the value of all 5 stocks as of today is double. So overall, in 5 years, the overall gain was 100%. Do you think I bought all huge winners to get a gain like that? Not exactly.
All 5 company's stocks have increased since March 2006. Interestingly enough, 4 of them have grown 70-80% and 1 has grown 200%.  You might think it was Google, but it's not … it's Netflix.  And there was a time when Netflix was up 800%. Oh well, 200% will have to do.
Here they are in order of gain percentage:
Comcast 70%
Ebay 71%
Tivo 77%
Google 78%
Netflix 200%
Yes, I bought Facebook … more on that later.
What are 5 companies you like and would you buy their stock? I say no matter what amount you have to invest, trust your gut and go for it.
Search Articles