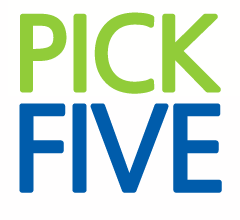 June 19, 2011
My "Pick 5" Stock Experiment, 5 Years Later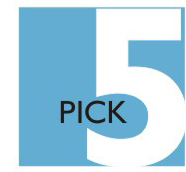 Five years ago today, on March 18, 2006, I decided to choose 5 companies that I liked and buy their stock. I didn't spend any time researching the companies I chose. I simply chose companies whose product or service I liked!
I took $10,000 and bought $2,000 of each stock. Here are the companies I chose:
Netflix (NFLX)
Ebay (EBAY)
Comcast (CMCSA)
Tivo (TIVO)
Google (GOOG)
It's been fun to watch these 5 stocks in my Ameritrade account especially since I had an interest in them and liked what they offered.
Of my $10,000 investment, the value of all 5 stocks as of today is $27,394. So overall, in 5 years, the overall gain was 174%. Do you think I bought all huge winners to get a gain like that? Not exactly.
Only 1 of the 5 company's stocks did not increase since March 2006. That stock was Ebay which is down only 5% so my $2,000 in Ebay stock is now worth $1,903.
Of the other 4 companies, you might assume that the gains were spread out across them right? It gets a little interesting here. The gains on these other 4 companies range from 9% to 797%! Here they are in order of gain percentage:
Comcast 9%
Google 25%
Tivo 50%
Netflix 797%
What are 5 companies you like and would you buy their stock? I say no matter what amount you have to invest, trust your gut and go for it.
Search Articles