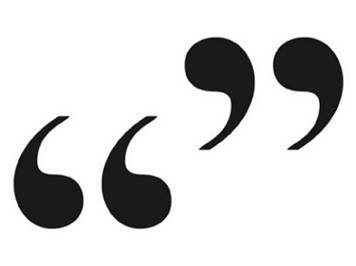 April 21, 2011
Some Of My Favorite Quotes
Here are some of my favorite quotes:
No man is poor who has a Godly mother.
You could see the bright side of a plague.
Call on God but row away from the rocks. Hunter S. Thompson
Suck is non-linear.
Maturity is knowing the difference between having something to say and just having to say something.
Cleveland and Detroit are not what you call destination cities.
We were meant to see thru our eyes with a conscience, but the visual media makes us see world events without a conscience.
That's not a red flag, that's a massive rippling banner of war. Andy Selsberg
Nobody gets exactly what they want from life. But if you work really hard and are kind, amazing things can happen. Conan O'Brien
You're only as happy as your least happy kid.
Listening never makes a situation worse. Kevin James
Still water runs deep.
Nothing says "I'm old" like sitting around putting crap on Facebook.
People that don't make bad decisions don't make any decisions.
Those two get along like two wet cats in a bag.
It's your own journey. Go ahead and hog the road.
Always bet on yourself.
The two worse things to impact our world: 1) Nazi Germany 2) Bad Coffee
I think that maybe inside any business, there is someone slowly going crazy. J. Heller
If you're going to march to a beat, why not have it be YOU playing the drums? F. Sudnuty
Search Articles